What can it do?
The ExhibitForce app is loaded with features to increase your productivity and communicate with your team from anywhere with ease.
Easy To Use
Projects, Tasks, Files, Messages, Expenses, and much more in the palm of your hand.
Calendar View
All of your projects synchronize automatically into a calendar format.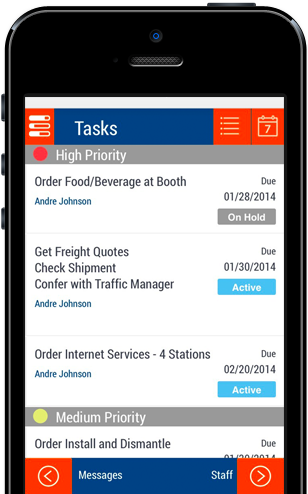 Interactive
Edit tasks, send messages, upload expenses, check itineraries - anything you need - on the go.
Cloud Based
All of your data is updated real-time with all of your collaborative team.
See it in action
Take a look at our demo below so you can see for yourself some of the great features the ExhibitForce app offers you.
Download it
Click on one of the download links or search for ExhibitForce in either the App store or Google Play.
Need an account?
If you are not a current ExhibitForce user - start a free trial.
Install it
Follow your device's instructions to install the app.
Start using it
Use your current ExhibitForce login and password to access your account.
Some screenshots
You can have all of your team's contact information organized for you by project, see everyone's itinerary in just a few swipes, and organize and track all of your expenses on the go.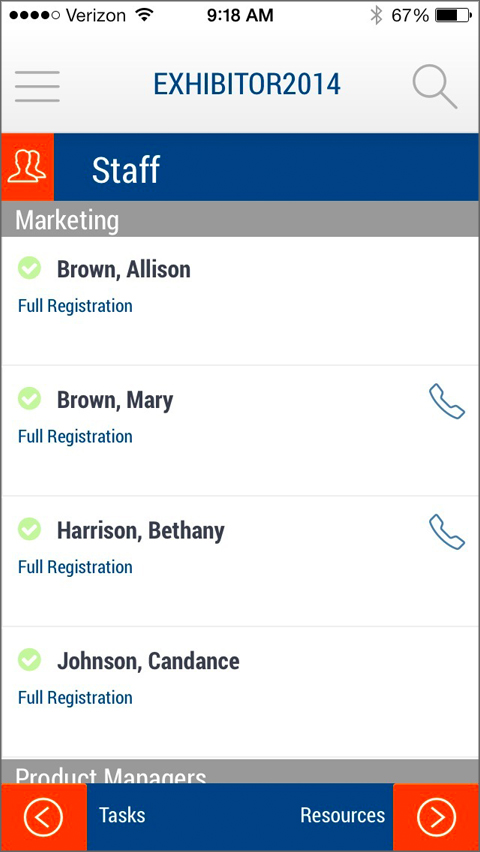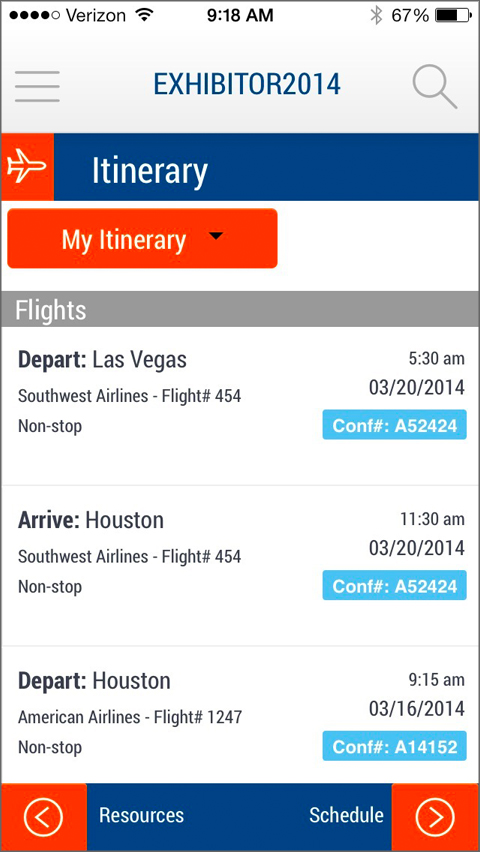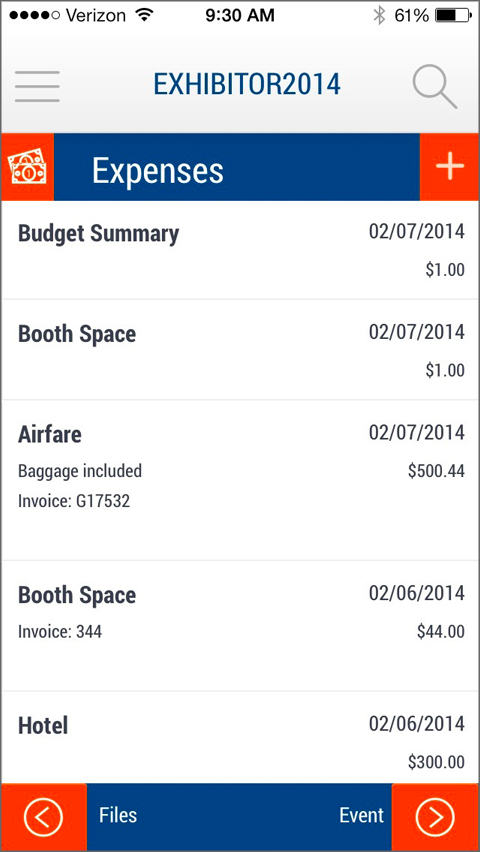 Download it now
Download the latest version of our mobile app for iOS or Android.
Testimonials
"ExhibitForce allows us to organize all trade show and event information in one place that is easily accessible to others. What we value most about ExhibitForce is that others can easily access the technology and the tasks functionality."
Gail Lamangan, Marketing Coordinator
Teledyne RD Instruments

"ExhibitForce gives us a truly complete, intuitive system. It is so highly customizable and flexible—our tracking and reporting needs are very specific and require an unbelievable level of detail. Having one central, online location for everything—budgets, inventory, staffing, and hotels—has streamlined our process beyond belief."
Delia Hogan, Marketing Coordinator
BAE Systems

"The ExhibitForce technology gives us the power to use the budget and expenses to view a yearly scope of what we spent through the year, rather than managing through Excel, which is tedious."
Tracy Dube, Tradeshow Coordinator
Constant Contact